With technology whittling away at our attention spans, our sense of place is vanishing. In an extract from his new book, Nick Dunn explains how a simple night-time stroll can help us to profoundly reconnect with our surroundings
In our era of ever-more rapid technological development, the deep-seated connections we have to our urban landscapes are at real risk of being lost. The abundance of information available on a portable screen telling us where to go, what to do and who to meet mediates our relationship to the city, distancing us from its physical and, to some degree, psychological realities.
To reclaim some of what is being lost, I propose walking in the night. This is not the chest-beating, public declaration of protest as commonly understood, but a gently recalcitrant act against the confines of the daily grind. To venture into the thickness of the night is to experience, in a powerful and visceral way, a much broader world than that which exists during the daytime.
Recent years have seen lines drawn across many of our urban landscapes: previously tangible city limits hewn in stone or set in concrete, joined by invisible ones scanned by cameras. The digital panopticon of CCTV and other surveillance technologies ensures those same landscapes are mapped, recorded and classified almost out of existence.
It is not just cities that are changing, but us too. Increasing demands on our attention skew and stretch time. Leisure time as indistinct from work time arguably one of capitalisms finest constructs is being constantly sucked into an internet wormhole: work emails penetrating outside office hours; 24/7 concentration required for our always-on, always-connected existence; just-in-time delivery lifestyles encroaching effortlessly into our evening and night.
The old crutch of recuperation and temporary social distance, as Murray Melbin termed it, that the nocturnal hours used to provide is now little more than a matchstick, worn down by instant and incessant communication, 140-character epistles and the fear of missing out.
Given the subtle changes being made to our cities, as well as the constant demands on our attention, it may be seriously questioned whether most of us have the time or inclination to engage with a sense of place anymore. But out there beyond our homes, an alternative, liminal habitat awaits us in the nocturnal city.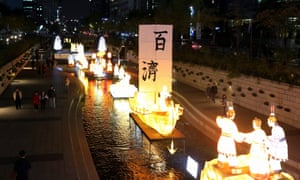 Read more: https://www.theguardian.com/cities/2016/nov/18/nocturnal-night-city-nick-dunn-streets-supernatural-joy-walking-cities