Rogue One is poised to top the box office around the world. But it may not be in Disneys long-term interests for the film to be too profitable or interesting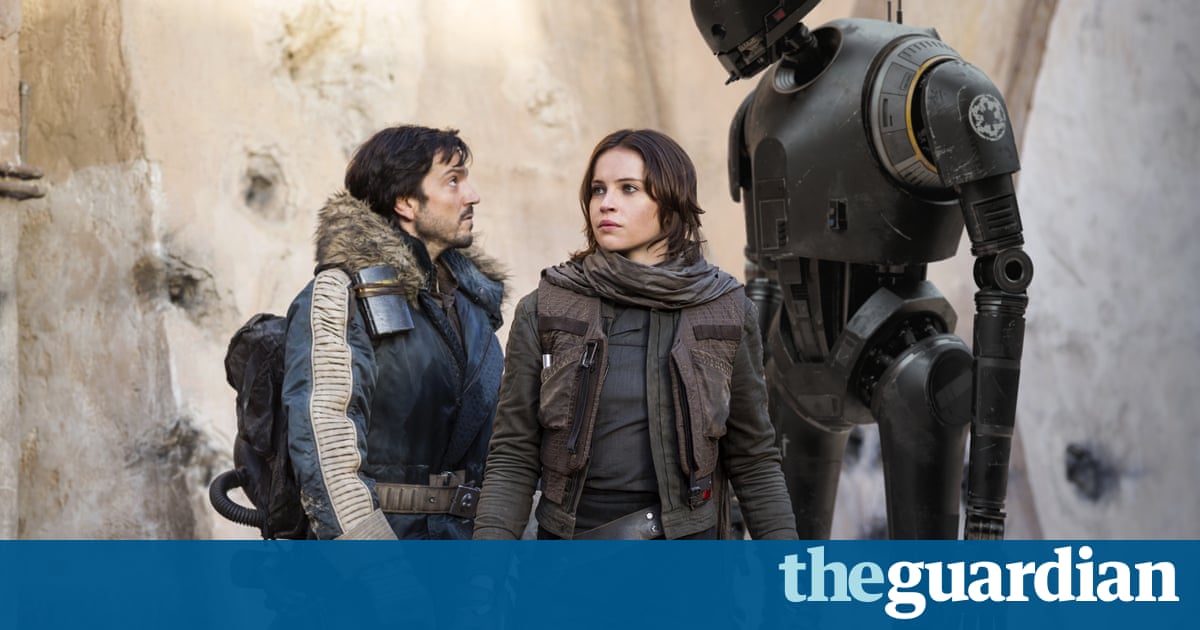 With a fortnight still to go before its release, Rogue One is nonetheless set to be 2016s highest-grossing film. The first anthology movie in the Star Wars franchise, it is set in roughly the same universe as episodes one to seven, but features none of the familiar characters. Its cast is more credible than A-list: Felicity Jones, Ben Mendelsohn, Riz Ahmed, Diego Luna. Likewise, its British director, Gareth Edwards.
Yet such is the strength of George Lucass space saga brand, acquired by Disney for $4.05bn in 2012, that earlier this week, Rogue One broke presale ticket records for the year. Pundits predict a final global total of $1.4bn.
But these figures may mask a slightly different story. Although three films (Finding Dory, Captain America: Civil War and Zootropolis) have already tipped the billion dollar mark in 2016, the market is perceived to be down, making topping the charts less of a challenge. And although impressive, Rogue Ones presales pale in comparison to those for last Decembers Star Wars: A Force Awakens, which went on to make $2.1bn.
Rumbling concerns around the film began in August, with word that Edwards had taken a backseat while co-writer Tony Gilroy reshot, according to some quotes, around 40% of the film. Insiders insisted Gilroys role was mostly in post-production, yet on Wednesday it was reported that his fee had risen from around $200,000 to more than $5m, fuelling further speculation that Disneys issues with the original cut had been considerable.
It does sound a little bit unusual, says Bruce Nash, founder and publisher of box office analysis site The Numbers. While rival studio Marvel now builds two weeks of reshoots into its schedule as standard, and successful blockbusters such as Titanic and Back to the Future were changed considerably, these changes are generally to address casting concerns or redo an ending, rather than something as fundamental as the director.
But the real reason may not be so straightforward as the studio being keen to improve a movie in which they had already invested $200m. For while Disney would naturally seek to maximise profits on the film, it would not do so at the expense of its core product: the Skywalker saga. Its an interesting decision for Disney, says Nash. They want to reinforce the franchise, and they probably dont want to cloud the waters.
Earlier this week, Edwards confirmed that Rogue One will not have the iconic opening text crawl so synonymous with the series, while producer Kathleen Kennedy vowed that regardless of Rogue Ones success, no sequel would be forthcoming. Its function, then, is as much to keep the series in public consciousness and maintain momentum for next Christmass Episode VIII as it is to stand on its own feet.
Read more: https://www.theguardian.com/film/2016/dec/02/rogue-one-a-star-wars-story-does-disney-want-to-cap-success