A man who taunted the press and called reporters the enemy at an Arizona rally showed completely unacceptable conduct, Trumps campaign manager said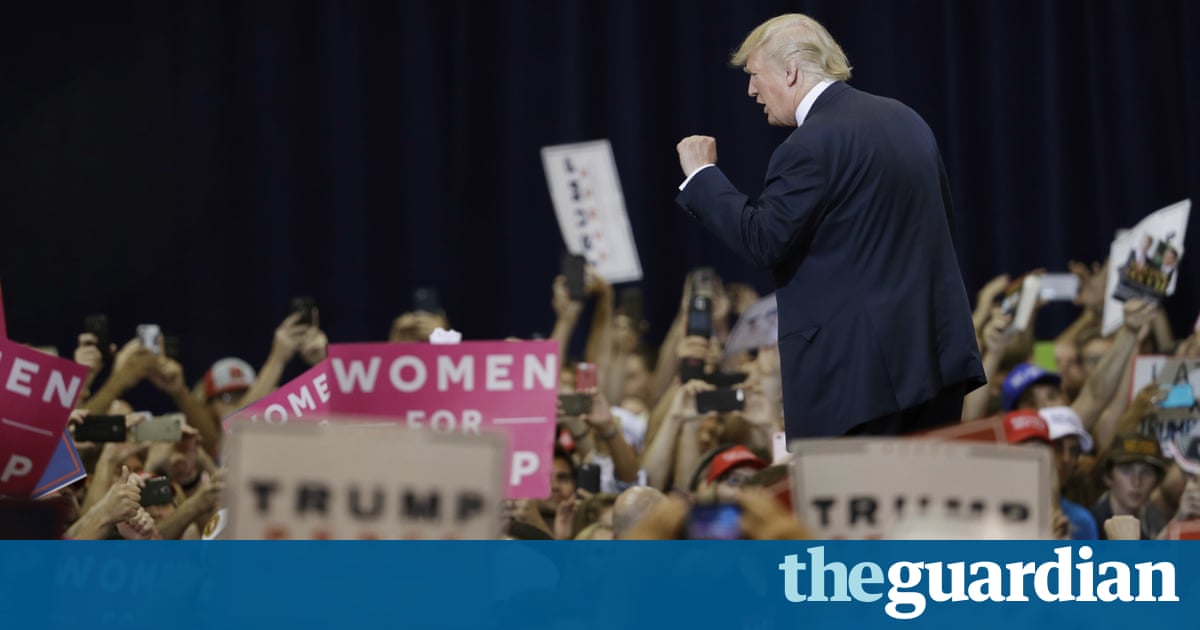 A Donald Trump supporter who screamed Jew-S-A at reporters at a rally on Saturday night behaved in a deplorable way, the Republican nominees campaign manager agreed with CNN host Jake Tapper on Sunday.
On Saturday night in Phoenix, Arizona, a man wearing a Hillary for prison 2016 T-shirt turned around during a chant of USA to face the press enclosure, calling reporters the enemy and shouting Jew-S-A.
That mans conduct was deplorable, Trumps campaign manager, Kellyanne Conway, told CNN after Tapper suggested the adjective. His conduct is completely unacceptable and does not reflect our campaign or our candidate.
And had I been there, I would have asked security to remove him immediately. Clearly, he doesnt speak for the campaign or the candidate.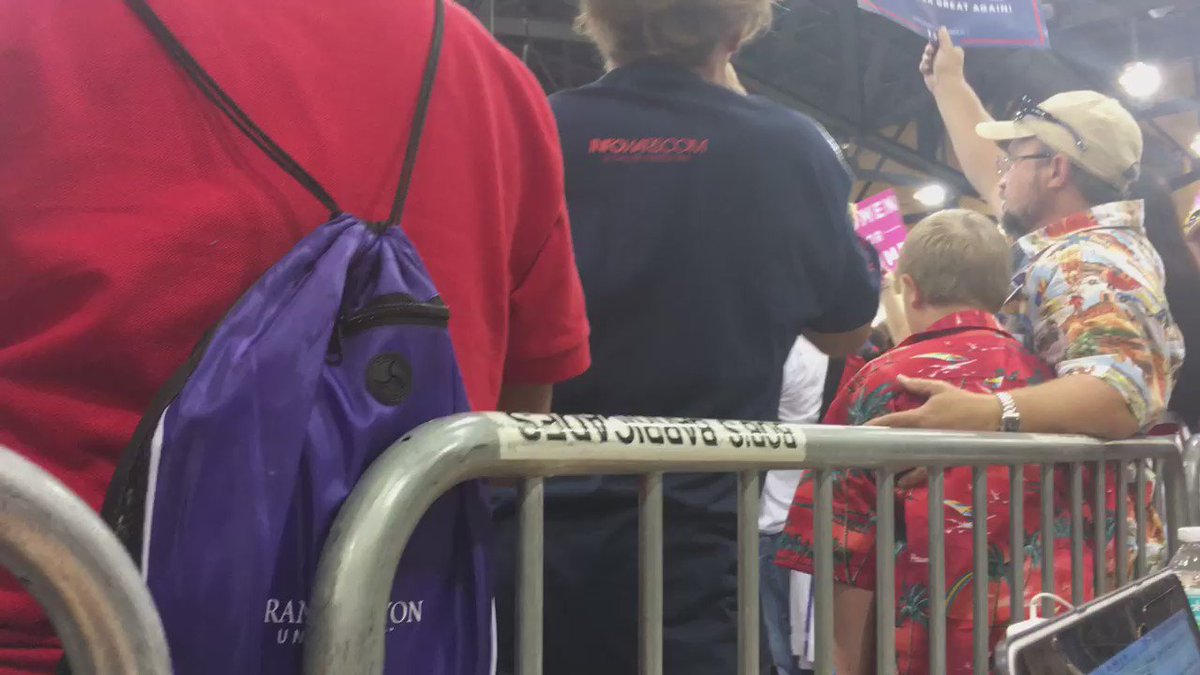 Conway, Trump and his campaign have for months criticized Hillary Clinton for her description of half the Republicans supporters as a basket of deplorables. Clinton later said she regretted the generalization, and said she was referencing extreme factions of Trumps support, such as the former Ku Klux Klan leader David Duke and antisemitic and white nationalist groups.
Trump wavered on and then disavowed Dukes support earlier this year, but he has periodically echoed antisemitic tropes, for instance alleging the existence of a global conspiracy of media and bankers and tweeting and defending an image of Clinton, money, a six-pointed star and the words most corrupt candidate ever.
Similar rhetoric about rapist Mexican migrants and other minorities has outraged Democrats and some Republicans: Clinton gave an entire speech in August on Trumps relations with the so-called alt-right movement, and Mitt Romney warned in June that Trump had made racist groups feel legitimized and emboldened.
Conway was quick to argue that most of Trumps supporters do not share racist beliefs, telling CNN host Jake Tapper: I have to push back on some of the adjectives you just used to describe [Trumps supporters]. These are people who love their country. And these are people who feel like theyre part of a movement, that this is not a typical politician. If you do anything, dont besmirch the good hearts and the good values of the tens of thousands, the millions of Donald Trump supporters.
She clarified that she did not condone the Phoenix supporters language: I think what he had to say was disgusting.
Trump has blamed the dishonest media, sometimes singling out reporters by name, for his recent collapse in the polls, and reporters have been subjected to jeers and even threats.
At the same Phoenix rally, a reporter alerted security to a man whose behavior toward the press alarmed members of the media. Jewish reporters have experienced intense antisemitic abuse online.
Read more: https://www.theguardian.com/us-news/2016/oct/30/donald-trump-rally-jew-s-a-media-kellyanne-conway