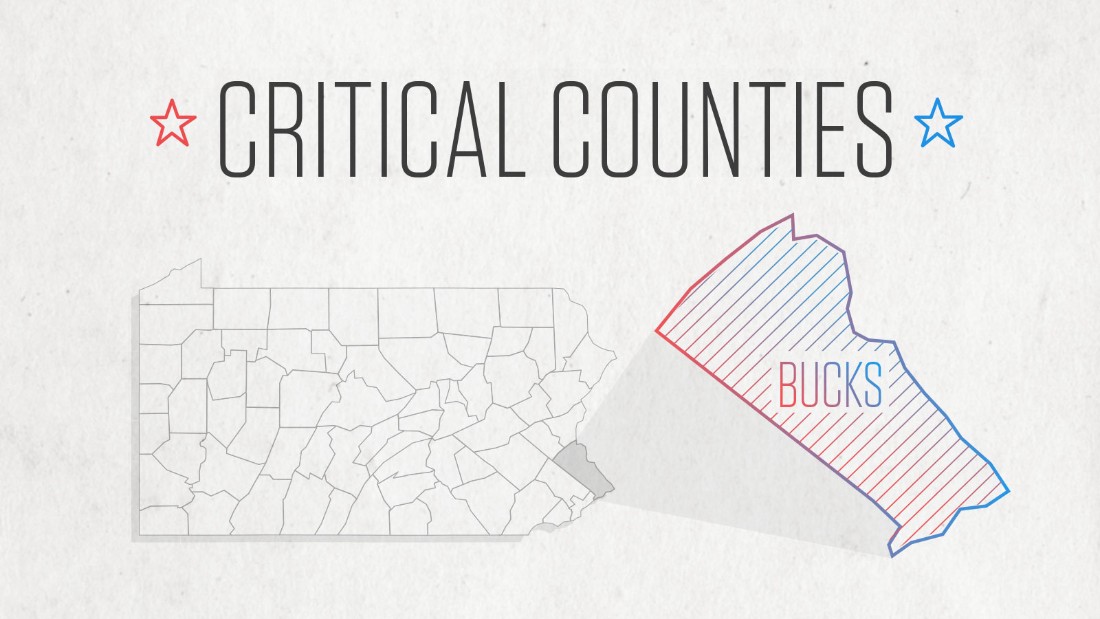 On election night, watch to see if Hillary Clinton's firewall materializes.
It's an ambiguous, ill-defined idea, but the gist is that if Clinton can lock up a few choice states, she will win the presidency. If Donald Trump can bust through, his path to victory remains open.
One way or another, the firewall can't happen without a Democratic victory in Pennsylvania. History is on Clinton's side, as Democrats have won this state every election since Bill Clinton in 1992.
To see if Trump could upset that trend, look to Bucks County.
Situated outside of heavily Democratic Philadelphia, this area could be more open to the Republican nominee. If voters here turn out in his favor, it could make room for a Trump win in Pennsylvania.
Data from Google Trends show an increase in searches about Clinton around the FBI announcing it found emails that could be relevant to her use of a private server as well as search queries about the emails and whether the Democratic nominee would drop out. In the same time frame, voters searched Google for reasons to vote Trump.
As a whole, much of Pennsylvania is Republican and rural, particularly in its western half. But the population is concentrated in a few areas, particularly Pittsburgh and Philadelphia. Clinton needs these towns to turn out for her, and Trump needs to tap into their outlying areas.
Keep Bucks County in mind to see how this election plays out, and take a look at
Allegheny County
across the state — another one of CNN's Critical Counties.
Population
Economy
Tough sell
There is no early voting without an excuse in the Keystone State, which means Trump has all the way until Election Day to sway the state's voters. But if the polls are any indication, Trump hasn't had a lead in Pennsylvania since the candidates officially took their nominations in July.
Representation

Mike
Fitzpatrick
representative

Bob
Casey Jr.
senator

Pat
Toomey
senator

Tom
Wolf
governor
Popularity
Top searches
Take a look at the search data for the area from our partners at the Google News Lab.
Who's searching?
Trending
Searches by candidate
Read more: http://www.cnn.com/2016/11/04/politics/critical-counties-bucks-pennsylvania/index.html