Matt Brittin says company needs to do more but declines to say whether it will actively seek out inappropriate material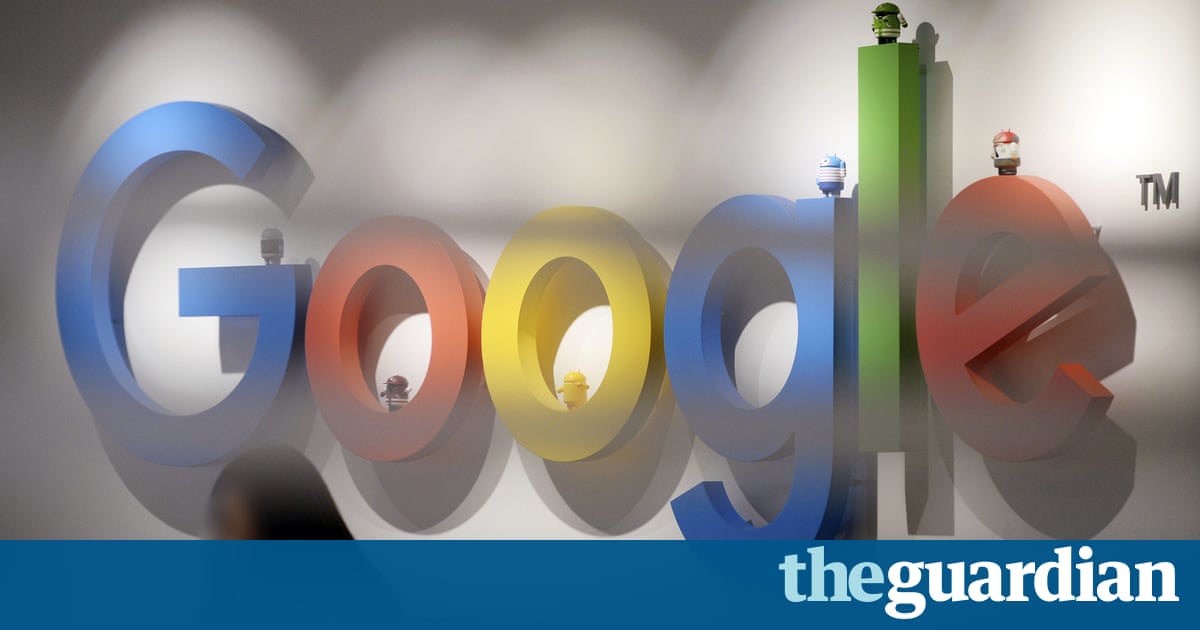 Googles European chief has publicly apologised after online adverts for major brands appeared next to extremist material, but declined to say whether the company would begin actively seeking out such content and taking action against it.
Matt Brittin, Googles head of Europe, the Middle East and Africa, told the Advertising Week Europe conference in London on Monday: I want to start by saying sorry to the brands affected by this. I take the issue very seriously and I apologise in the instances where that may have happened.
But his response was deemed inadequate by Yvette Cooper, Labour MP and home affairs select committee chair, who said the company was failing to do enough to weed out extremist content.
Brittin told an audience of advertising industry figures that the company would improve its ad placement system, which has seen ads attached to videos by extremists, including hate preachers and the former Ku Klux Klan leader David Duke.
The ads help fund payments to the people who post the videos, with every 1,000 clicks worth about 6.
Brittin insisted the sums involved had been pennies not pounds but admitted clearly we need to do more on that.
He declined three times to say whether Google would start actively seeking out extremist content, rather than investigating only after users flag up inappropriate material, such as videos on YouTube, which it owns.
Of course were looking again at how we improve what were doing on enforcement. Thats a question of resources and technology and community, he said.
Cooper, who last week accused the company of profiting from hatred said she was not satisfied with Brittins response to the issue.
This apology from Google doesnt go far enough, she said. They need to say whether they will be paying back any of that advertising revenue and to answer our questions on what more they are doing to root out extremism or illegal activity on YouTube because they are still failing to do enough to remove illegal or hate-filled content from YouTube.
They still dont seem to have woken up to the seriousness and toxicity of some of the videos they are still hosting and their own responsibility to deal with that. And they still havent agreed to use any of their much-feted search engines to identify illegal content such as National Action videos and remove them.
It isnt enough for Google to respond only when their advertising revenues take a hit. They are one of the biggest and most powerful companies on the planet. They can afford to do far more, far faster to deal with illegal and hate-filled content online.
Brittin admitted that the company need[s] to do better but also appeared to blame advertisers for failing to deploy tools designed to ensure their ads do not appear next to extremist content.
What we found is that there are many controls available but theyre not always being used so we need to make sure theyre simpler and easier to use, said Brittin.
Google executives have been summoned to the Cabinet Office later this week to explain to ministers what they plan to do about extremist content and ads attached to it on YouTube and Googles wider network.
But a date for the meeting has yet to be arranged, according to Whitehall sources, while Brittin was unable to say what measures the company will promise to take.
Youll have more detail from us very soon on that. Were working to get it right and if we need some improvement we will do, he said.
The government and several high-profile companies have suspended adverts, or are reviewing whether to do so, after it emerged that extremists including Duke were able to profit from adverts on Googles network.
Marks & Spencer became the latest company to pull advertising from Google on Monday, adding its name to a growing list that includes government departments, major advertising agencies and well-known companies. McDonalds, the BBC, LOral, HSBC, Royal Bank of Scotland, Lloyds, the Guardian, Audi and Channel 4 are among the firms to suspend advertising.
BT and Sky said they were reviewing their relationship with Google.
Unilevers chief marketing officer, Keith Weed, who was speaking alongside Brittin at the Advertising Week Europe seminar, said the consumer goods company has not pulled its adverts from Google and had not yet been affected.
Brittins public apology comes after he was urged to do so by Rob Norman, chief digital officer at GroupM, part of the worlds largest advertising group WPP.
While Brittin admitted that Google had work to do to mend fences with advertisers, he also pointed out that it handles a huge volume of content, including 400 hours of YouTube video uploaded every minute.
Read more: https://www.theguardian.com/technology/2017/mar/20/google-ads-extremist-content-matt-brittin